HUMAN TRAFFICKING 102
This module provides a detailed head-to-toe forensic assessment, screening questions, targeted healthcare response, and mandatory reporting requirements.
A. Physical Exam (Clinical Content), Detailed Head-to-toe exam
B. Psychological and Behavioral Manifestations of Trauma (Chains brain video)
C. Signs of suspected torture/abuse
D. Examples of Protocols, Screening Tools, Red Flags (Signs/Symptoms)
E. Diagnostic Overshadowing-missed opportunities to identify and report
F. Mandatory reporting guidelines, HIPAA considerations, and local and national reporting (DHS, NHTRC, State Child/Elder Abuse Hotlines, 211)
G. Long-Term Health Outcomes of Trafficking and Financial Impacts on the Economy
H. Mia Videos #2 and #3-DHS Blue Campaign
1 hour 45 minutes

Video duration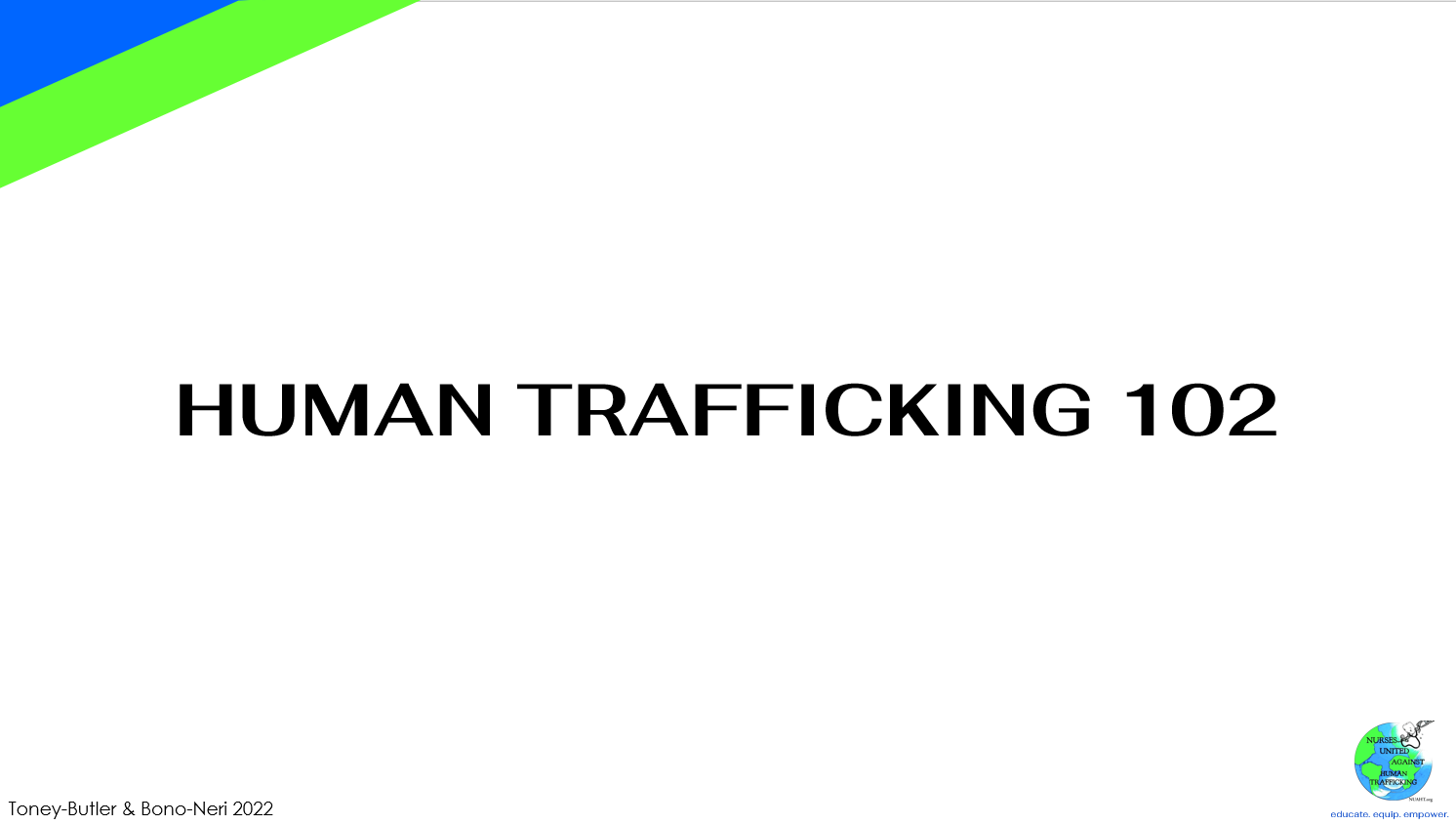 What's included in this online course?
A step-by-step guide
NUAHT'S expertise will help you become an educated, equipped, and empowered professional on the topic of human trafficking.
Study at your own pace
You can enroll in this course whenever you want, and study at your own time and pace.
Unique learning experience
You will not learn just by watching many hours of videos. We are offering interactive courses and case studies with different media and quizzes,to improve your knowledge.